5 Things To Look For In An Apartment
Moving into a new apartment can be an exciting time for university students, as more often than not, it's their first experience with independent living. As students start this new endeavor, it's important to know what to look for or ask about before settling on a new apartment.
Prior to selecting a UMN apartment to live in, consider these five off campus housing characteristics.
Ready to find your next home? Get in touch with us today to schedule a tour, and our team at The Quad on Delaware will be happy to show you around our community!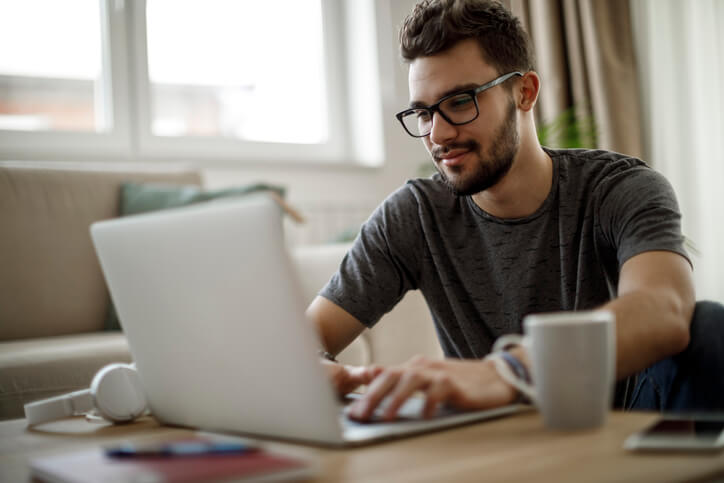 Location
One of the first things students should consider before selecting an apartment is the community's location. Whether it's the proximity to campus or other local hot spots, an off campus housing community should be close to locations you'll frequently visit. After touring, take some time to explore the local neighborhood and see what a daily commute would be like. If you're looking for a UMN off campus housing community that's close to locations students typically frequent, The Quad on Delaware sits in a prime location in Northeast Minneapolis, close to student-favorite spots. Even better, residents are only minutes away from the UMN campus, making trips to campus easy and quick.
Security
Residents want to feel safe and comfortable in their off campus housing community. When choosing a new place to live, it's crucial to take note of the security measures included in the apartment and throughout the community. Key features to look out for include controlled access to the building and individually keyed bedrooms. Contact us today to learn more about the security features we utilize in our community.
Amenities
When choosing a UMN student apartment, amenities are king. At The Quad on Delaware, residents can enjoy a variety of community amenities, such as a fitness center and yoga space, a business center, a 24-hour game room with a wide variety of activities, on-site parking, a resident lounge area, and much more. Each of our apartments also has an in-unit washer and dryer, making laundry a breeze.
Roommates
Finding good roommates is one of the most critical parts of a successful living arrangement. Roommates can make or break your apartment living experience — good roommates can quickly become great friends, but bad roommates can quickly turn the apartment into a less-than-desirable place to be. To help with the roommate choosing process, check out these questions to ask potential roommates to determine if your lifestyles match.
Pet Policy
Pets are a perfect companion for students, and many residents desire to have a furry friend at home. Before settling on an apartment, be sure to review the community's pet policy, as sometimes there are weight or breed restrictions. At The Quad on Delaware, we're proud to be a pet-friendly apartment community. Contact us to learn more about our pet policy and check out our frequently asked questions to learn more about our apartments.