Budgeting For Your Off Campus Apartment
Living on a budget is a quintessential piece of the college experience, and that's not a bad thing! Learning how to build a smart, comprehensive budget now will save you plenty of headaches later in life. For those planning on living in an off campus apartment throughout their college years, there are several expenses you can start calculating and budgeting for right now. Below, The Quad On Delaware outlines a few common apartment expenses to anticipate as well as a few budgeting tips.
Looking for affordable student apartments in Minneapolis? Contact us to schedule a tour of our apartments near UMN!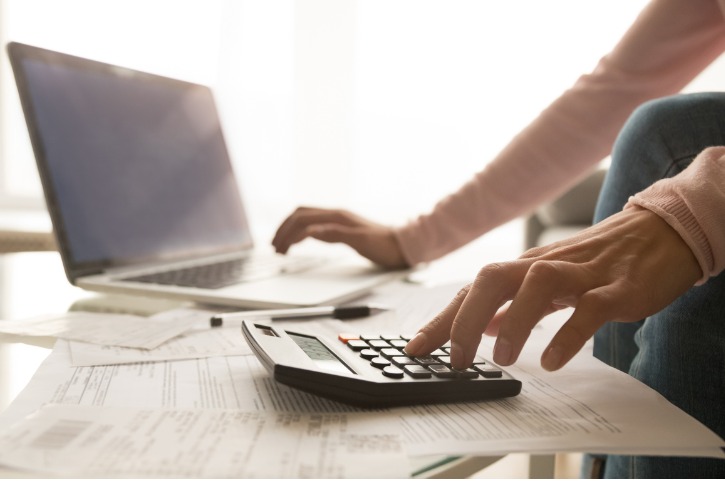 Common Student Apartment Expenses
While many students only plan for their monthly installments, there are several other expenses student residents should keep in mind when crafting their budget.
Moving Expenses
First and foremost, take a look at what you plan on bringing with you and decide whether or not you'll need to hire a moving company or rent a truck. Be sure to set aside an appropriate amount for any moving costs or fees. If you're moving into a small apartment, sell any unnecessary belongings, and put that extra money toward your moving expenses.
Decorating Costs
Many students are excited about getting to decorate their apartment, and rightfully so! Imbuing a space with your style is rewarding and crucial to creating a homey environment. However, remember to budget for the costs of new decor and furniture. Also, keep in mind some student apartments will provide furniture packages to help first-time renters save on upfront costs. Our UMN apartments offer furniture packages as one of our many convenient amenities!
Utilities
It's likely the second-largest monthly recurring expense renters will need to budget for are their utilities. The amount you'll be paying for utilities each month will largely depend on which utilities are included in your monthly installments. For example, whereas someone else may have to pay for internet and cable separately, residents of our Minneapolis apartments save money by having those utilities bundled into their monthly payments. Be sure to check with your community and find out what utilities you'll need to provide on your own so you may budget accordingly.
Monthly Installments
This is the big one, set aside enough money each month (preferably early) to ensure you can keep up with monthly installments. Typically, it's recommended that a tenant's installments do not exceed 30 percent of their monthly income. Therefore, be sure to choose a unit that fits your budget. Here at The Quad, we offer renovated and unrenovated floor plans so that a resident can choose whether they want to pay a little more for upgraded appliances or save that money instead.
Apartment Budgeting Tips
Start building your budget by calculating your monthly income. From there, add up all of your projected monthly expenses and subtract that sum from your total monthly income to determine how much you'll have leftover each month. If you don't have as much leftover as you'd prefer, try using some of the following money-saving tips:
Cut the costs of utilities and monthly payments by moving in with roommates.
Save money on moving fees by asking friends and family to help instead of hiring movers.
Shop for furnishings at used-furniture stores, thrift shops, and garage sales.
Cook at home instead of eating out.
Save on electricity bills by opting to use fans in the summer and space heaters in the winter rather than the heating and cooling system.
Stop spending so much on gas by picking an apartment near your campus, such as our apartments by University of Minnesota.
Additionally, if you haven't already, download your bank's mobile application so you can monitor your accounts in real-time. Building spreadsheets or downloading a budgeting app can also help less organized individuals stay conscious of their spending habits and on top of their finances. Lastly, be sure to set aside little for entertainment or something you enjoy each month! Rewarding yourself will help reinforce good budgeting habits over time.